Shop Amazon.com today!
Blog Categories
Twitter
Browse by Date
Monthly Archives
Links to Stuff
Subscriptions
License Info
Except where otherwise noted, this site is licensed under a
Creative Commons License
.


Gnome is to Love Me
Tuesday 15 January 2008 @ 11:29 pm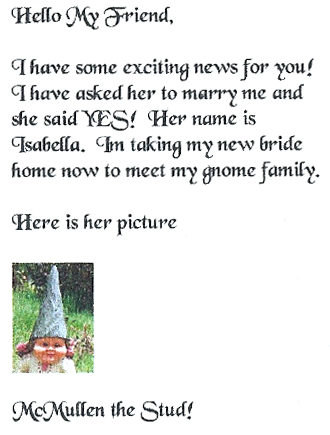 Yep, another letter! I told you I thought that he had found a woman. Best of luck McMullen!
I'm kinda sad though… I thought I was his family.
---